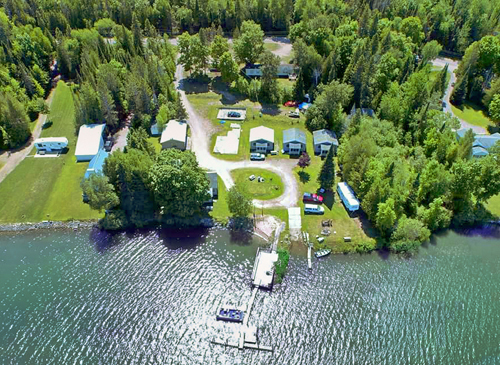 Rock Cut Resort offers Upper Peninsula riverside cabin rentals and a campground. Our cabins are all fully furnished with a screened in porch. Guests will enjoy 2 bedrooms with full/queen size beds, fully stocked kitchens, TV, Grill and Picnic Table, along with a host of other great features. We encourage you to visit our Cabin Rentals page to explore all that we have to offer.

♦ Learn more about our Cabin Rentals

Your hosts, Nick and Mary Huyck invite you to experience Rock Cut Resort, your home away from home. You only need to bring your own personal items and food. Linens and bedding will be provided. With the local convenience store just 1.7 miles from the property, you will find that our amenities and location make vacationing relaxing and fun.

♦ Learn more about our Resort Amenities.